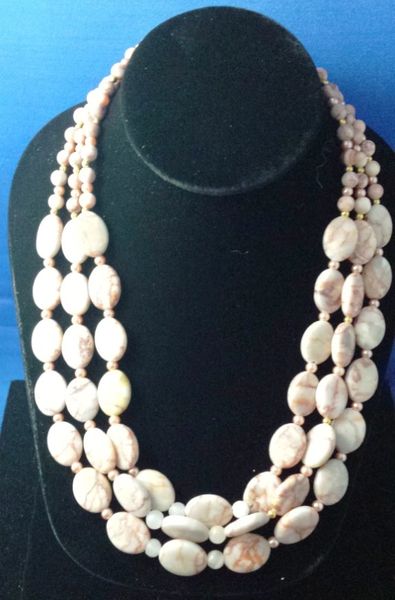 Cream and Pink Marble
Hand-Made: Triple Strands of REAL Marble, with hues of Pink, Grey & Cream Marble; I've added Silver, Gold or Copper beads and Clasps and matching Earrings. Please, don't let the "Marble" material fool you, they are not HEAVY, just right weight for Jewelry.
Free Gift  with purchase.
Reviews